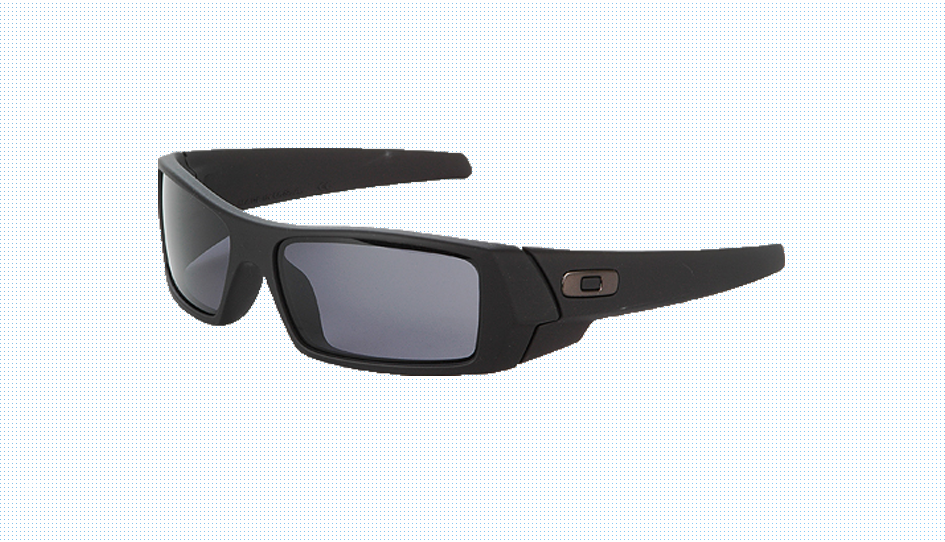 Aside from endorsement from auto-tuned artists, Oakley Inc's sunglasses have enjoyed considerable popularity in the sports eyewear world. With an undeniable "O" on each temple, you know Oakley shades when you see them. With the sports eyewear game well in hand, they've decided to branch out and cater to a more casual sunglass wearer. So, if you're feeling like Corey Hart, check out these frames that'll leave you tempted to find any occasion to wear them.
The Oakley Gascan is the most recognizable of the lineup. Being the most common, and for good reason, the Gascan has a unique look that can't be mistaken. With the two lenses cut from a single lens shield, there's a natural curvature of the frames as a whole, providing a more comfortable fit.
For a more classic look, there's the Holbrook. Wayfarer-shaped frames that are stress-resistant, and amber-colored Plutonite lenses make up this model. With UV rays filtered out and nearly all glare eliminated, it's an added bonus that these sunglasses just plain look good.
Oakley teamed up with LIVESTRONG on this one. The Oakley LIVESTRONG Radar sunglasses provide you three things: solid, versatile sports sunglasses; guaranteed high-quality craftsmanship; and the opportunity to contribute to the LIVESTRONG cause. And being that these are the perfect blend, straddling sporty and casual, you really have no reason to take them off all day.