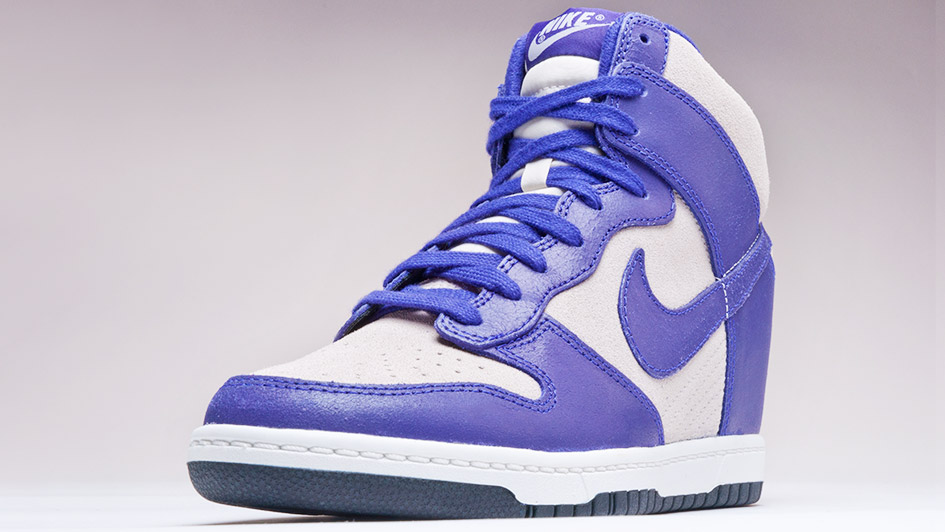 Some people frown upon the wearing of sneakers to formal events. However, considering there's a first for everything and you only live once, why not try?
Prom is the first meaningful formal event for much of us, so everyone feels the pressure to look perfect.  But shouldn't looking perfect be synonymous with being yourself?  Whether you choose a short dress and some funky high tops (think the Reebok Freestyle in a fun color) or one of the new wedge sneakers under a long gown, you can incorporate your own unique style into this important night.  The best part about choosing a wedge, like theNike Sky High, is that it can take the place of any heel and will make a comfortable choice that will last until the wee morning hours.
Graduations are fun; you've finally accomplished what you set your mind to. Mom and Dad are happier than they've ever been, and you have had a permanent smile on your face for a week. So under that gown, a creative pair of kicks will definitely be the talk of the ceremony.
Weddings are almost always super formal, but YOUR wedding doesn't have to be. Rocking your favorite kicks to your wedding is definitely a way to introduce creativity into your ceremony, not to mention a way to be a lot more relaxed with comfortable footwear on your feet.  With confidence, style, and grace, you will be able to pull this look off with any certainty.