Home
/
Tags
/
Posts tagged with "Womens Casual"
Womens Casual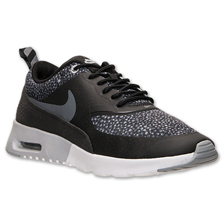 For everyone other than trend setters, keeping up with the trends is hard enough when they seemingly switch and change daily. It's either simplicity
Sneakers have a special place in the shoe spectrum. Once being used for strictly athletic purposes, they successfully made the transition to being all-around,
Just because something's in style, doesn't mean you get an automatic pass to wear it however you like without committing a fashion faux pas.
That time of the year is finally here; winter is in the rear-view, and there's nothing but sunny skies and warm weather from here
Winter is out, and spring is in, so it's time to shelve those leather boots and swap for something a little more warm weather
In the good old days, working out consisted of lifting heavy objects, running endlessly on treadmills, and tricking yourself into thinking an elliptical was
We really hope you've been sticking to your New Years resolutions, because it's getting to be about that time when you're going to have
It seems as though Back to the Future was accurate in its prediction that sneakers in the future wouldn't have laces. Although we don't
The beginning of spring is a perfect time to update your workout wardrobe with some of the biggest trends and colors of the season.