Home
/
Tags
/
Posts tagged with "Michigan"
Michigan
Must-See Game: No. 20 Creighton (15-2) vs. No. 6 Villanova (15-1), Mon., 7 p.m. ET, Fox Sports 1 When Louisville cut down the nets at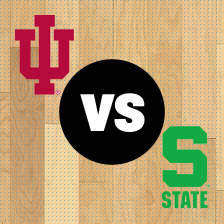 On February 19th, the 1st ranked Indiana Hoosiers will be heading to the Izzone to take on the the 8th ranked Michigan State Spartans.